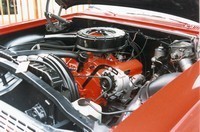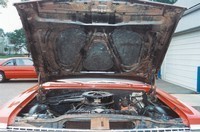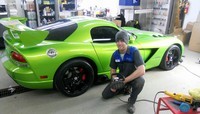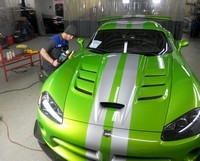 We provide many different auto detailing packages.
We also provide the following services:
Removing paint over spray *
Removing tar *
Removing tree sap *
Repairing flooded cars *
Engine degreasing & Cleaning
VIP Detail Center



OXIDATION: Results when a paint finish is exposed to the elements due to lack of wax or paint sealant to protect the finish. Lightly oxidized finishes may appear hazy. Heavily oxidized finishes will be discolored in places and the paint may actually rub off. Get same day service. Protect the resale value of your car. Work with our professionally trained staff. Make Executive Touch your one stop auto shop. Ease your mind with our 100% satisfaction guarantee!
Interior Packages-

Full service wash. Interior trim cleaned and dressed. Seats cleaned and dressed. Door jambs & panels cleaned and dressed. Console cleaned & dressed. Floor Mats cleaned. Finishing details.
Exterior Packages-

Full service wash. Buff oxidation & surface marks. Carnauba wax applied by hand. Chrome polished. Wheels cleaned. Tires cleaned & dressed. Fender wells cleaned & dressed. Exterior trim dressed. Finishing details.
Complete Detail Packages-

Full Service wash. Buff oxidation & surface marks. Heat Process. Carnauba wax. Chrome cleaned & polished. Wheels cleaned. Tires cleaned & dressed. Fender wells cleaned & dressed. Finishing details. Interior trim cleaned & dressed. Seats cleaned & shampooed. Carpets shampooed. Dash cleaned & dressed. Console cleaned & dressed. Floor mats cleaned. Engine degreased, cleaned & dressed. Trunk vacuumed & shampooed. Rubber protection applied.



*CALL FOR PRICING**